Du måste logga in för att kunna anmäla intresse.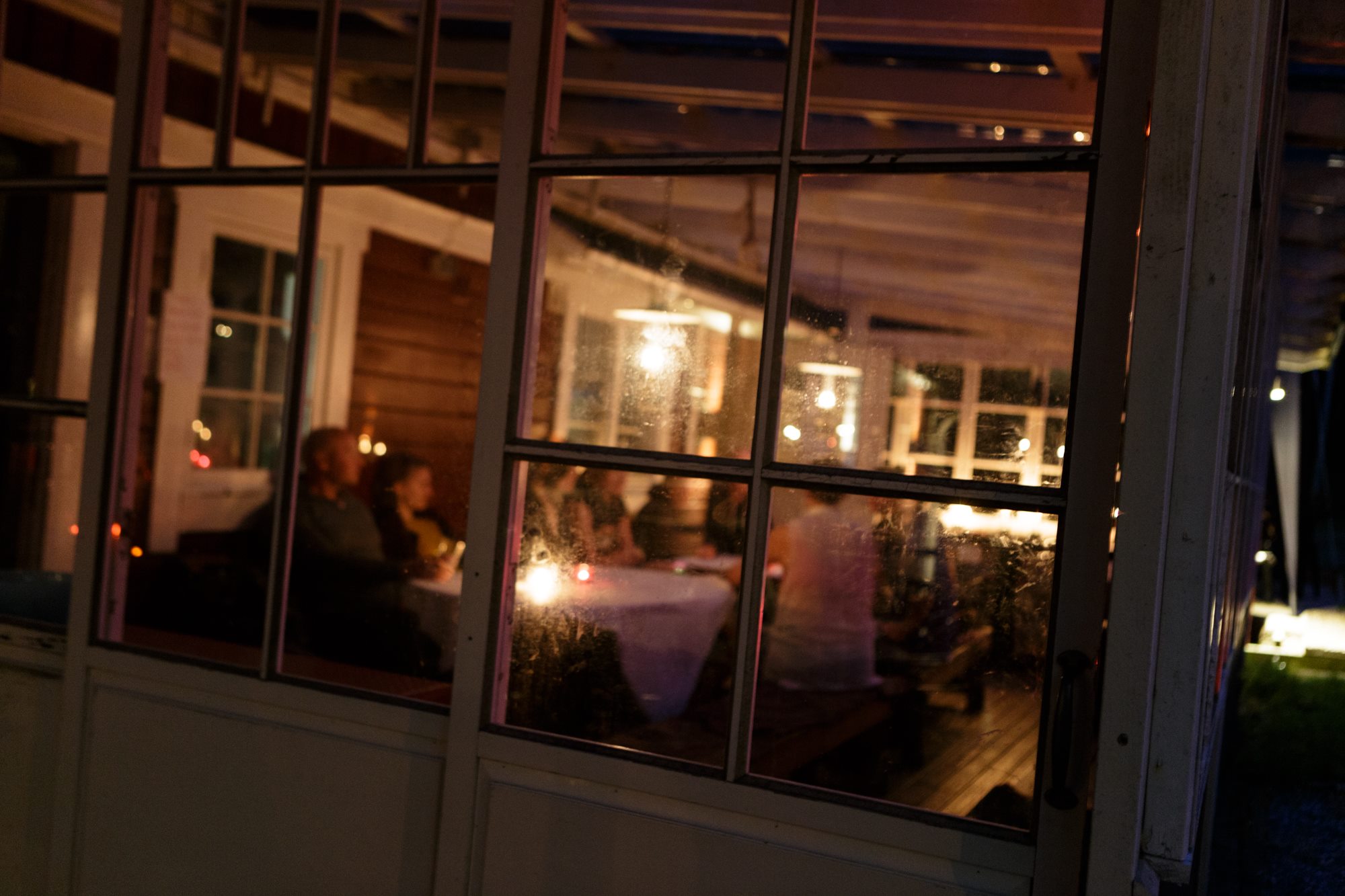 Shibaricamp 2019
Shibaricamp is an annual international rope camp in Sweden, gathering teachers and participants from all over the world for a week of classes, play, community and co-creation.
(Thus, Shibaricamp is an English speaking event.)
For the ninth year in a row, around 50 rope enthusiasts will come together at the quaint location in Smögen, situated in the beautiful countryside of Bohuslän, Sweden (just north of Gothenburg).
This year, we extend camp with one day - thus, camp will be held Monday-Sunday 5th-11th of August 2019.
Registration for tickets will be open from May 1 (18:00 CET) to May 8 (24:00 CET) at
www.shibaricamp.se/registration
What happens at Shibaricamp?
At Shibaricamp you can enjoy lots of classes from Swedish and international teachers, performances, yoga classes, and you also have the opportunity to buy private tuition from our teachers.
In the evenings we set the mood for tying and play in the various playrooms, in our dungeon in the basement, or outdoors in the yard - protected from the surroundings but not from the other participants... Or for quiet conversations with new and old friends for those who want to rest before next day's classes.
Co-creation is a big part of Shibaricamp, so if you want to contribute to the event by pulling together your own workshop or focus group, create a special atmosphere in the playrooms with music or lighting, or hold a performance during Shibaret (Shibari cabaret), you are very welcome to do so!
Teachers
The teachers' team of 2019 is now complete!
We are proud to be able to announce an exciting group of rope teachers from Sweden, Germany, France, Italy, UK and Denmark:
sansblague
and
Bergborg
(Stockholm)
They are excellent and inspirational educators with a huge depth of knowledge about rope. Together they run Studio Kokoro in Stockholm, and they have taught at e.g. EURIX in Berlin, LFRA in London, Kinbaku Weekend in Helsinki and IRW in Utrecht.
Lello Li
(Berlin) and
Alex Mino
(Marseille)
Since they met at EURIX in Berlin, they draw their joint inspiration for shibari from dance, influenced by both partners, borrowing drama techniques from the theatre, clown, and primal play where everyone is active. The notion of active/passive is lost, everyone influences the game that becomes one 'togetherness'.
Andrea Ropes
and
Chiara Fenice
(Bologna)
A purely erotic vision of ropes, Andrea has created his own, unique style; fluid, eclectic and eccentric are adjectives that describe him. They both have a great passion for ropes, which we hope to sample and get inspired by.
MnR
(London)
MnR discovered shibari in 2014 and this evolved into a love affair with ropes. He has been a regular at Anatomie Studio in London since it opened and quickly became an essential member of the studio. He has been published in Artplay Magazine and has provided rope work for videos including an award winning art installation in Oslo.
Artifexual
(Copenhagen)
Through his ten years of tying he has been influenced by many skilled riggers and models, including the knowledge, bits and knots he has found into his own eclectic freestyling.
Since 2011 he has taught many aspiring rope tops how to tie, take charge and have fun, and he likes to inspire and motivate others to find their own way into great rope experiences.
The teacher's team at Shibaricamp 2018 consisted of:
- Tifereth, Canada
- Pauline, Spain
- Bound ♥, Sweden
- Lahtnor, Sweden
- Gestalta & Osaka Dan, UK & AUS
- YogaNoir, Sweden (yoga classes)
What's it like at Shibaricamp?
Shibaricamp is something we create together - from clearing away the dishes and cleaning up after us when camp is over, to living, tying and exploring together for a whole week. This creates a relaxed and open atmosphere that many claim is unique, and which makes many people return year after year.
For us, it is important that Shibaricamp is a safe place to be, and acceptance and respect for each other, our bodies, identities, sexualities, backgrounds and boundaries are fundamental.
No special prerequisites for Shibaricamp are required - we strive to have workshops for everyone. However, the workshops are held in English, as the participants come from many different countries.
Tickets
Application for tickets to Shibaricamp has now opened!
Fill in the registration form at:
www.shibaricamp.se/registration
Registration for tickets will be open from May 1 (18:00 CET) to May 8 (24:00 CET).
A ticket provides you with basic lodging and full board for 6 days and nights, 4 days of classes led by an international team of great teachers, 1 free day for excursions, private tuition, playing or resting, at a summer camp that is hard to beat!
The cost of this is committing to co-creating camp, which includes taking care of the people and the place, e.g. helping to clean on the last day. You also need to pay for a ticket, which is 3995 SEK ($400) per person.
After processing the applications we'll let you know if you get one. It is then reserved; it's really yours first after payment has been completed.
Connect to us!
So, book week 32, August 5-11, in your calendar and keep an eye out - information about teachers, lessons, tickets etc. will be posted continuously on our website
www.shibaricamp.se
.
Also follow us on
Facebook
,
Instagram
and
Fetlife
!
Email: Send any questions to info@shibaricamp.se or sign up for our mailing list via
www.shibaricamp.se
The people behind Shibaricamp 2019 are BeyondRope, nibbles, Prettodekadens and Frank but actually, we all create camp together, the volunteers, teachers and participants.
Welcome to an exciting, engaging, educational, inspiring and relaxing summer week in Sweden!
Feedback from one of the participants at Shibaricamp 2018:
"Dear friends in Shibaricamp. Thx a lot for the awesome time here. It was so great to build new friendships here, please call, relax, eat and drink or just be! I've never seen anything like this before. And I'm so happy to take part of this too."
Kommentarer